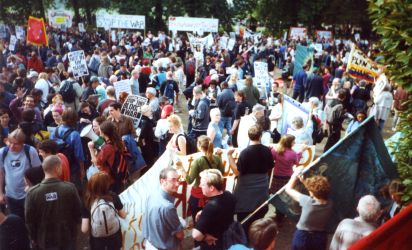 Before I'd even left the Tube station, I had the feeling that this was going to be one of the biggest marches London has seen in recent years; the crowds in the station this Saturday lunchtime surpassed anything seen during a weekday rush hour.
Once I got outside and saw the crowds assembling in Hyde Park, I knew that it wasn't just a case of too many people arriving at once; the official assembly time had barely been reached, and already the protestors were flocking in their thousands.
As we wound our way through the streets, I looked back over the crowds stretching away into the distance and wondered how many had turned up to protest against the war being waged in our names: This war 'against' terrorism which Tony Blair was supporting with such enthusiasm, which to us so much like the terrorism that was supposed to be its target.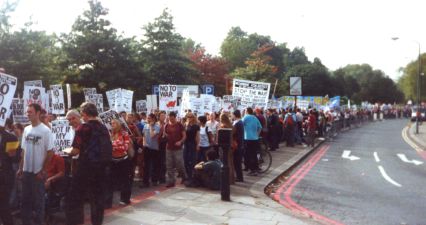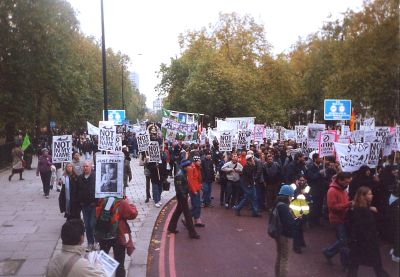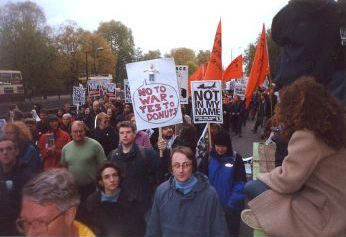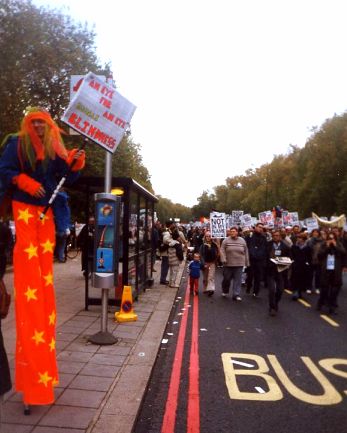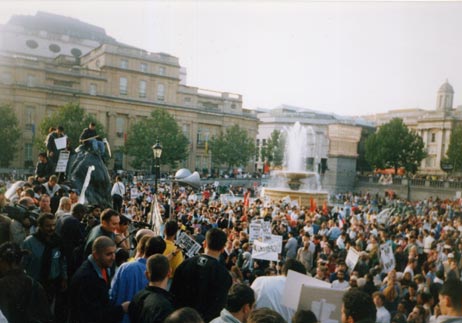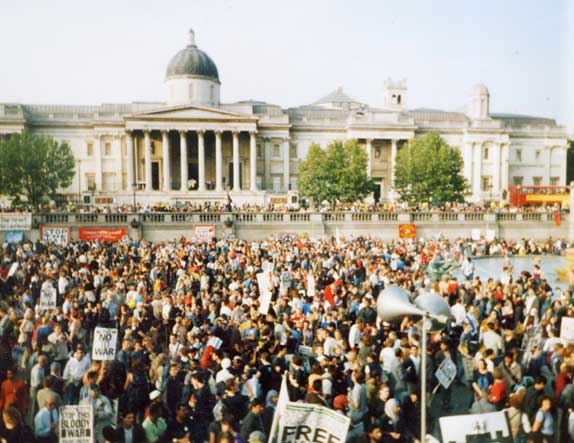 With any protest, it is extremely difficult to guess numbers; police estimates are typically about one half the numbers reported by organisers and other attendees, or less. The police estimate for this march was 20,000; but Trafalgar Square was full to overflowing, and we know that it can hold more like 40-50,000. Whatever the true figure, it didn't seem too far-fetched at the time when one of the speakers claimed that 100,000 had turned up; I hadn't seen crowds like that in central London since the Poll Tax protests.